When it comes time to shop for your Dominant partner and you have toys on the brain, what should you get? Are there things out there that are better than the rest and will not only please him, but give you a bit of fun in the end?
Here's my list of 15 toys, tools and equipment that every beginning Dominant would love to open on Christmas (or whatever holiday you celebrate)!
Deluxe Lined Wrist and Ankle Cuffs ($50-70)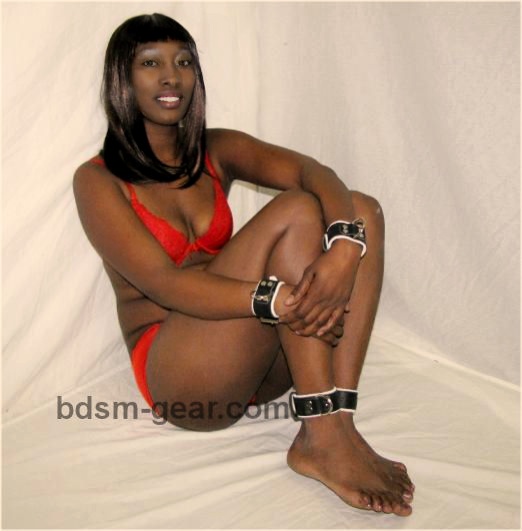 Every good Dominant needs a good looking and durable set of cuffs and you'll be thankful for their comfort! Made of 100% genuine leather and offered in a variety of colors and buckle styles to suit your every preference. KnyghtMare bought our set 10 years ago and they are still in great shape, even with our heavy use. Available at BDSM-Gear.com
3-Ring Slave Collar w/ Locking Buckle ($59)
This high quality black leather collar is perfect for play when you want to really convey who is in charge! Lined in garment leather to protect the tender throat, makes it comfortable, attractive and highly functional! A locking roller buckle accepts a padlock but doesn't need one to stay closed. Adjustst to fit a 13 1/2" to 18" neck. Available at JT's Stockroom.
Strict Leather Black Fleece Lined Blindfold ($14)
What's better than a blindfold that looks great even if you can't see? This form fitting blindfold has an elastic strap the secures nicely and blocks out all light. What more could you want? Available from ExtremeRestraints.com
Silicone Bit Gag ($32)
Does your Dominant prefer silence? Maybe they have a penchant for drool? Anyway a big gag is more comfortable for longer wear and easier on smaller mouths. Also this gag is entirely washable. With adjustable straps it will fit most wearers and has a locking clasp if you wish to use a padlock. You'll find this to be the perfect all-around accessory for your restraint needs. Available at JT's Stockroom.
Imprint Spanking Paddle ($9-11)
Actions speak louder than words... but in this case, you'll send a pretty loud message! Each of these paddles has a sexy word in reverse so that it leaves a clear imprint on the skin. Made of stitched leather with a firm but flexible core it is sure to leave a mark.... or two. Words currently available are Bitch, Slut, Whore and XOXO. Available at ExtremeRestraints.com.
Red-Tipped Tweezer Clamps ($24)
A tantalizing tug on these tweezer clamps will make sure your attention is right where it needs to be. They are made of stainless steel and rubber tipped. Tweezer clamps are less scary then the other clamps because they are adjustable and you can apply a little or a lot of pressure, depending on what those little buds deserve. You know you want a pair. Available at JT's Stockroom.
Red Leather Riding Crop ($24)
 Impact play is an integral part of your beginning experiences in BDSM. Why not try out your very first crop! This one is red leather that is stylish and functional. A braided, sturdy handle allows you to control the crop during play. You can find riding crops in tack shops and some pet stores, but get one that's quality! This one is available at ExtremeRestraints.com.
VibeRight Personal Massager ($45)
When Hitachi stopped making their amazing personal massager, a lot of companies have tried to make similar machines. This Kink Lab version has 7 speeds and is cordless. A single charge lasts up to 40 minutes! It has attachments sold separately to make it a multi-orgasmic toy. You don't want to go without one in your toybox! Available at JT's Stockroom.
Wax Play Pitcher Candles - Low Temp Unscented Candles ($17-20)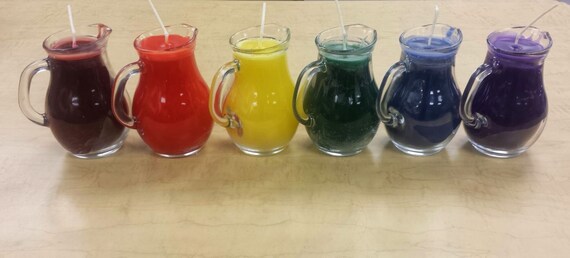 What's more erotic and good messy fun than wax play! Use the 100% paraffin wax candles and you won't have to worry about burns. KnyghtMare and I have stepped up to crock pots and ladles but nothing beats pouring wax out of a pitcher onto the body. Create lovely pictures or tease sensitive areas. Available from AgreeableAgony on Etsy (handmade item, allow for production and shipping).
System Jo H2O Water Based Libricant ($9-35)
No sexual encounter, kinky or otherwise can go without having lube on hand. Sometimes it's a necessity! This is my all-time favorite lube. It's water based but feels like a silicone, doesn't dry up or get sticky and won't stain your sheets! I've used this stuff for years and prefer this over anything else I've tried. Good for anal and fisting too. Available at Amazon.com.
KinkLab BedSpread Under Bed Bondage Straps ($40)
Quickly and easily transform your ordinary bed into a kinky den of delights with this set of high quality bondage straps. This has been on my wishlist for years! They allow for full teasing, pleasing, and exploration while your partner is held firmly in place - right where you want them! Available at JT's Stockroom. Cuffs not included.
Handmade Hemp Rope ($35+)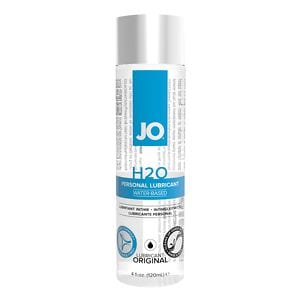 The most trusted name in bondage rope is Twisted Monk. Monk is an amazing rope maker and the rope from there is amazing. Your Dominant partner will love the feel of it in their hands you will love feeling it on your skin.Pick up a rope kit that is fully conditioned and vegan. Available at Twisted Monk.
Blue Devil Leather Flogger ($50)
This is an exquisite flogger! The generous cascade of blue falls encircled by black ones is lovely and stylish. It has a modern, minimalist handle made from polypropylene. The falls are soft Italian upholstery leather and is perfect for a beginner Dom's tool box and for a novice submissive's first experience. Made by Dragontailz, this flogger comes with a limited lifetime warranty so you know you are buying quality. Available at JT's Stockroom.
Liberator Fascinator Throe Moisture-Resistant Sex Blanket ($180)
This is a miracle blanket. It's designed to absorb fluids, such as those from sex and play. No more wet spot! It's a double-sided velvish fabric that is heavyweight and doesn't slip around. It comes with a carry case to keep to clean in between uses, but you are going to want to keep this close at hand, trust me! Available on Amazon.com.
KinkAcademy.com Membership ($20/mo.)
No gift is complete without the education to help you and your partner learn how to use the new toys! Head over to KinkAcademy and pick up a membership that I'm sure you'll enjoy for a long time to come. I've been a member for several years now and enjoy watching videos and learning from highly respected members of the community and leaders in the field of kink. Sign up Now!